Books
Jo Cox: More In Common is published ahead of The Great Get Together
Jun 13, 2017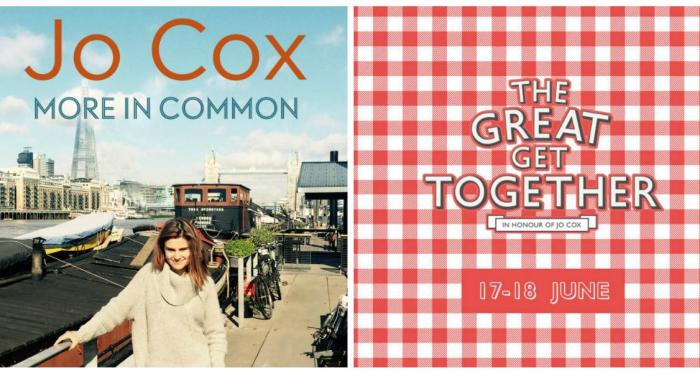 Brendan Cox's memoir Jo Cox: More In Common, remembering the life of his wife, Jo Cox MP, is published today by Two Roads. The MP for Batley and Spen was killed a year ago, and the book aims to communicate a message of unity and togetherness, with all proceeds going to continue Jo Cox's work.
Inspired by Jo Cox, this weekend will see Great Get Together events across the country to celebrate all that unites us. In support of The Great Get Together, today has seen the first-ever joint editorials from the Sun and the Mirror, and the Guardian and the Telegraph, as well as joint news broadcasts from ITV and the BBC. All four living former prime ministers, both Labour and Conservative, are recording messages about what unites Britain as a nation.
Events will take place from Friday 16th to Sunday 18th June, and there are more than 108,000 get-togethers planned across the country, from bake-offs to barbeques, street parties and football games. More than 100 organisations are supporting The Great Get Together, and partners include the British Red Cross, Amnesty International, Tesco, Help for Heroes, Girlguiding, the Premier League, the RSPB, the Women's Institute, and the Royal British Legion.
To list your get-together, or find one near you, please visit the website.