Theatre, Film and TV | Aug 21, 2017
Jon Brittain wins Fringe First Award for 'A Super Happy Story (About Feeling Super Sad)'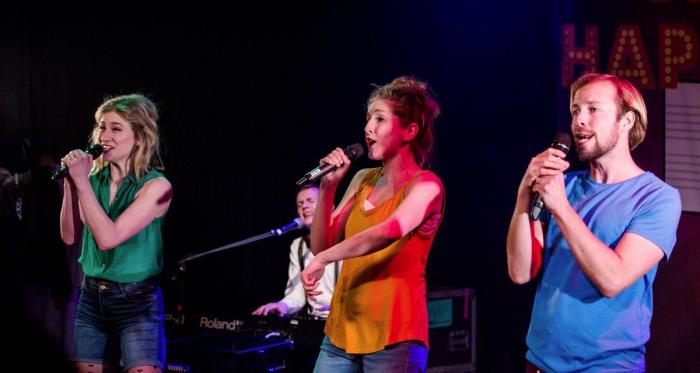 A Super Happy Story (About Feeling Super Sad) has received a Fringe First Award.
Now in their 44th year, the awards celebrate the best new writing premiering in venues across the Fringe..
The show, running at the Pleasance Courtyard, tackles depression and its social consequences, all through musical form and has received a series of Five Star reviews. The music was written by Matthew Floyd Jones and stars Madeleine MacMahon, Sophie Clay and Ed Yelland.

Jon Brittain is a playwright, comedy writer and director. His critically acclaimed play Rotterdam recently won anOlivier Award for Outstanding Achievement in an Affiliate Theatre this year after a run at 59E59 in New York and the Arts Theatre in the West End.
A Super Happy Story is on at the Pleasance Courtyard everyday at 14.20. Buy tickets here.