Presenters | Oct 19, 2018
Jonny Woo's Un-Royal Variety show returns to Hackney Empire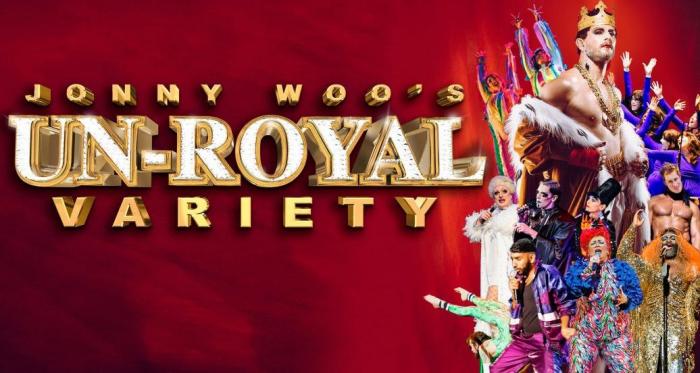 Cabaret superstar Jonny Woo is delighted to announce the return of his stunning Un-Royal Variety show to Hackney Empire for its third year on 19th and 20th October.
The darlings of the UK scene will join up with some incredibly exciting transatlantic performers, to create all-new, out of this world collaborations. This year the show is set to be bigger and better than ever before as Jonny Woo brings you the absolute best in cabaret, drag, and nu-variety.
The UnRoyal Variety is a huge celebration that showcases the best queer and feminist underground entertainment the world has to offer.
Adrienne Truscotte from New York, feminist comedian, Edinburgh Comedy Award Winner, and performance artist will be presenting solo work, alongside world premiere collaboration with opera cabaret star, Le Gateau Chocolat. And and in another mind-blowing collaboration, Christeene and Lucy McCormick are cooking up a one-of-a-kind duet.
Tickets for Jonny Woo's Un-Royal Variety Show are on sale now.