Theatre, Film and TV | Oct 26, 2018
Jordan Brookes' Bleed runs at Soho Theatre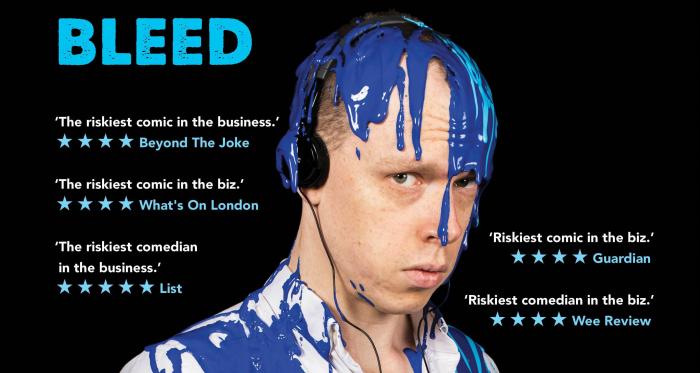 Jordan Brookes brings his critically acclaimed Edinburgh show, Bleed, to the Soho Theatre.
Widely hailed as the 'riskiest comic in the business' Jordan's 2017 show Body of Work was nominated for Best Show at the Edinburgh Comedy Awards.
He now returns to the Soho Theatre with his latest hour, Bleed, which runs from 25th October 25th to 10th November.