Translation Rights | Dec 11, 2017
Joy Williams to receive the Paris Review 2018 Hadada Award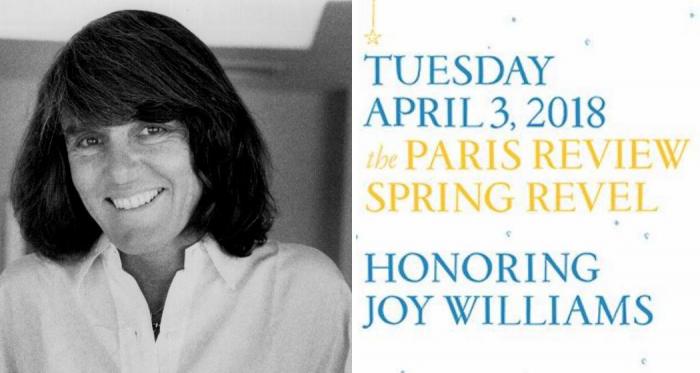 Joy Williams will receive the Paris Review 2018 Hadada Award for lifetime achievement at their annual gala, the Spring Revel. The Hadada Award is presented annually to a distinguished member of the writing community who had made a strong and unique contribution to literature, with previous winners including James Salter and Richard Howard.

Joy Williams has a long relationship with the Paris Review with her work first being featured in the magazine in the 1968 fall edition, with her short story The Retreat. In 1973 her novel, State of Grace which was nominated for the National Book Award, was published by the Paris Review Editions, and she was interviewed by the magazine in 2014 about her Art of Fiction Series.

John Walters will present the award in April, adding to Joy's list of accolades including being nominated for the Pulitzer Prize for Fiction, the National Books Critics Circle Award for Criticism, and recipient of a Guggenheim Fellowship.