Actors | Oct 28, 2014
Katie Leung and Callum Turner are announced as BAFTA Breakthrough Brits 2014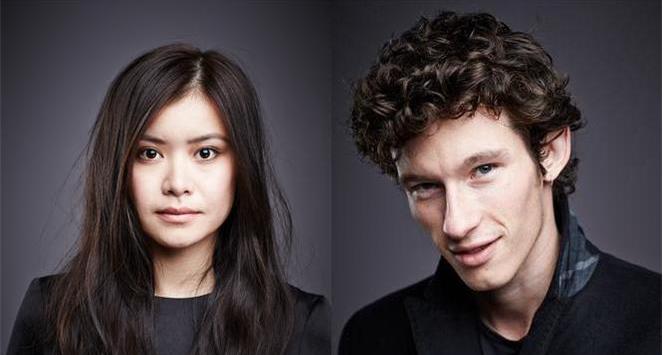 Katie Leung and Callum Turner have been selected as BAFTA Breakthrough Brits in the British Academy's scheme to recognise and support young British talent.
The BAFTA initiative, set up in 2013 in partnership with Burberry, provides an opportunity for the selected newcomers to enter into a year long mentoring programme with industry experts. Katie and Callum are two of the eighteen chosen by the panel, made up of BAFTA members such as award winning actress Olivia Coleman and internationally acclaimed director Mike Newell.
Katie is best known for her performance in the
Harry Potter
franchise in which she portrayed Harry's first love interest, Cho Chang. Currently training at the Royal Scottish Conservatoire, Katie has since taken on leading roles in television and theatre, most notably in Channel 4's acclaimed drama
Run
, and her recent stage performance in the National Theatre's
The World of Extreme Happiness
. She will soon be seen in the forthcoming BBC drama

One Child
, written by the BAFTA-winning Guy Hibbert.
Callum appeared in the leading role of Bill in Queen and Country directed by John Boorman, the follow up to his Oscar nominated feature, Hope and Glory. Callum recently finished filming Fox's Frankenstein alongside James McAvoy and Daniel Radcliffe and can currently be seen leading in Glue, an edgy new series for E4, penned by the BAFTA winning Jack Thorne. Callum was selected as one of Screen International's, Stars of Tomorrow for 2014 and is currently shooting one of the leads in Jeremy Saulnier's new US feature Green Room.
The official launch of this year's BAFTA Breakthrough scheme was on the 27th October 2014.