Books | Dec 12, 2019
Lisa Jewell and Gytha Lodge selected for winter edition of WHSmith Richard and Judy Book Club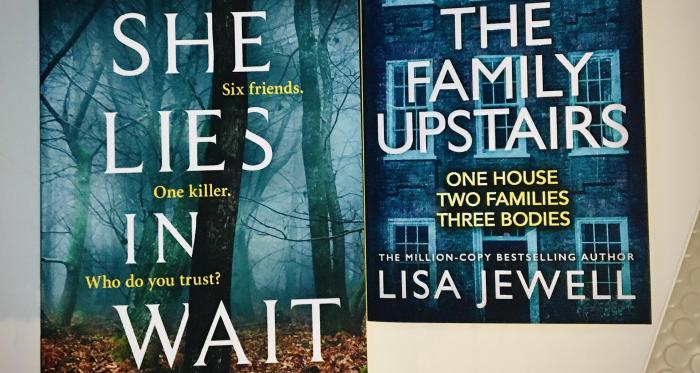 We are delighted that The Family Upstairs by Lisa Jewell and She Lies In Wait by Gytha Lodge have been picked for the winter WHSmith Richard and Judy Book Club.
The list is compiled of books Richard and Judy have read and loved, and want to share with a wider audience. Where The Crawdads Sing by Delia Owens, The Whisper Man by Alex North, The Silent Patient by Alex Michaelides and Blood Orange by Harriet Tyce make up the rest of the list.
The Family Upstairs by Lisa Jewell is an intricate, gripping psycho-thriller than spans more than twenty years and tells the story of two entangled families, and a house with the darkest of secrets. In his review of the novel, Richard says, "Lisa Jewell, a highly experienced and successful novelist, reaches new heights with this dark, tangled, sophisticated thriller." And Judy adds, "I loved this complex and intense psycho-thriller."
She Lies in Wait by Gytha Lodge is a knife-sharp, atmospheric thriller that seamlessly moves between past and present. When a body is found in local woods, a thirty-year disappearance case resurfaces. Six friends hold the key to what happened all those years ago. All of them claim to be innocent, but one of them must be lying. Judy describes She Lies in Wait as "a really superior crime story with a complex and richly satisfying plot ... Gytha Lodge is one to watch." Richard was impressed by Gytha's writing, which he describes as, "economical, terse, and you know exactly where you are."