Books | Apr 25, 2018
Margaret Atwood and David Hewson Nominated for Audie Awards 2018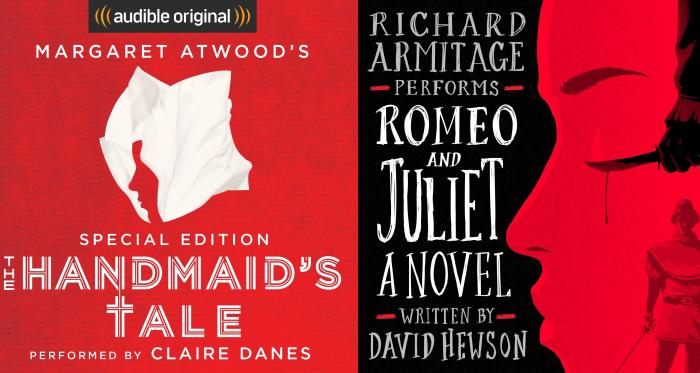 Audible's Special Edition recording of Atwood's visionary and seminal work The Handmaid's Tale, narrated by Claire Danes has been nominated in three categories at this year's Audie Awards, including Original Work, Literary Fiction & Classics, and the evening's top award - Audiobook of the Year. Danes said of the book that it was both 'surprising' and 'beautiful'. Following Hulu's critically acclaimed television adaptation starring Elizabeth Moss and Joseph Fiennes, the book recently topped The New York Times bestseller list, more than thirty years after it was first published in 1985.

Meanwhile Romeo & Juliet: A Novel, Hewson's bold and expansive reimagining of Shakespeare's timeless classic, narrated by Richard Armitage, has been nominated in the Original Work Category. Armitage said of the work, 'I think Romeo and Juliet is the greatest, most tragic love story ever told. What David Hewson did with this script is so exciting to me.' This will be Hewson's third nomination after his previous retellings of Macbeth and Hamlet were also listed as Audie Award finalists in 2012 and 2015.
The winners will be announced at the New York Historical Society on 31st May.