Translation Rights
Margaret Atwood Awarded Peace Prize of the German Book Board
Jun 13, 2017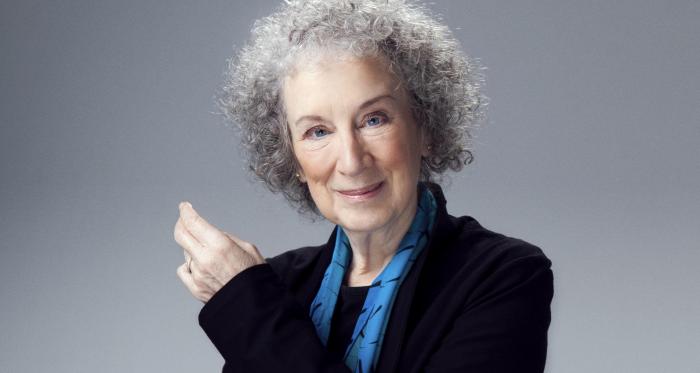 Margaret Atwood has been awarded this year's Peace Prize of the German Book Trade by the Board of Trustees of the Peace Prize. The announcement was made by Heinrich Riethmüller, Chairman of the German Publishers and Bookseller Association, at the opening of the 2017 Berlin Book Days.
Prolific writer of more than forty novels, essays and poems, and widely known for her feminist dystopia The Handmaid's Tale, recently produced into a TV series, the Canadian author is already the recipient of endless international prizes such as the Man Booker Prize in 2000 or the Canadian Booksellers Lifetime Achievement Award in 2012. Her substantial body of work has been translated into over forty languages and her latest novel, The Heart Goes Last, was published in September 2015.
In regard to their decision, the Board of Trustees said: "In her wide range of novels, essays and volumes of poetry, Canadian author Margaret Atwood has demonstrated a keen political intuition and a deeply perceptive ability to detect dangerous and underlying developments and tendencies. As one of the most important storytellers of our era, Atwood fearlessly probes shifting patterns of thought and behavior in both her utopian and dystopian works."

Set up in 1949, the motivations underlying the creation of the Peace Prize were to infuse the cultural and literary landscape of Germany with a humanist thought and thereby to propel it out of its isolation provoked by the horrors of WW2. For the Börsenverein of the German Book Trade as its founder, the Peace Prize is a pledge to the worldwide freedom of expression and peace.

The ceremony for €25,000 award will be held on the final day of the Frankfurt Book Fair 2017 at the Church of St. Paul and will be live streamed on German public television.