Books | Feb 5, 2019
Margaret Atwood reveals cover for Handmaid's Tale sequel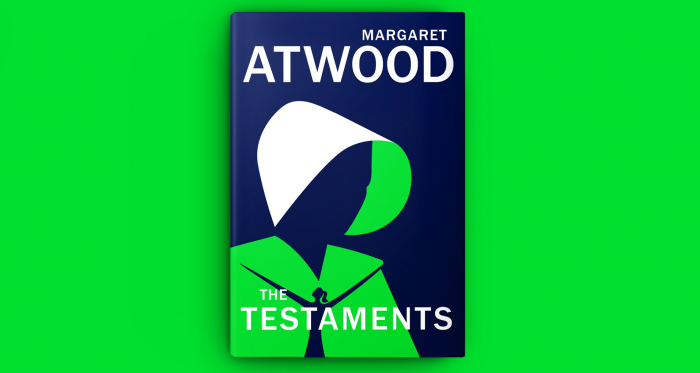 Margaret Atwood has revealed the cover for The Testaments, the long-awaited sequel to The Handmaid's Tale.

The cover was designed by Noma Bar, who worked on The Handmaid's Tale hardcover reissue, and sees the red Handmaid's colour palette updated to a bright green.

Atwood unveiled the cover on Twitter, saying "I am so pleased that Noma Bar – who did such a brilliant job with the hardcover reissue of The Handmaid's Tale – took on the challenge of designed the cover for The Testaments. It can't have been easy, but he came through with a cover that is fresh and intriguing: within an apparently simple double image, there are hidden figures to be discovered – just as in the book. I hope you like it as much as I do."

The Testaments is set 15 years after Offred's final scene in The Handmaid's Tale, and will be published by Penguin Random House on September 10th 2019 across the English-speaking world.

First published in 1985, The Handmaid's Tale was shortlisted for the 1986 Booker Prize and is an A-level curriculum text in the UK. Eight million copies have been sold globally in the English language, whilst handmaids have become an international symbol of female empowerment and resistance in the face of misogyny and the rolling back of women's rights around the world.