Theatre, Film and TV | Feb 13, 2018
Mark Chappell's Bliss premiers on Sky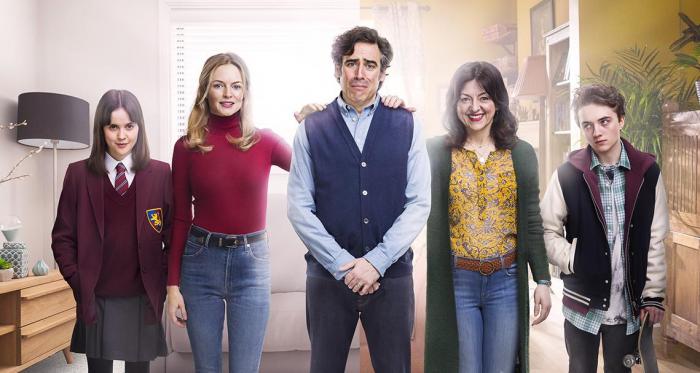 Bliss, produced and co-written by Mark Chappell, will premiere on Sky on Wednesday 14th at 10pm.

The six part comedy drama, starring Stephen Mangan, Heather Graham, Oscar Kennedy, Spike White and Goran Kostic follows the complicated double life of Andrew, a successful travel writer who, through extenuating circumstances, finds himself living between two sets of wives and children whose existences are unknown to each other. Andrew, in a constant state of moral crisis, must find a way to balance his time and energies between his wife Kim and teenage daughter, while travelling back and forth across Bristol to his other family, wife Denise and their teenage son.
Mark Chappell is an award-winning writer who created Flaked with Will Arnett for Netflix and My Life in Film, starring Kris Marshall and Andrew Scott for BBC2. Mark's feature length comedy television film Perfect Day: The Millenium was nominated for the Rose d'Or and he currently has features in development with Sony and Fox.
Watch the trailer for Bliss here and watch the full episode on Sky, Wednesday 14th at 10pm.
​