Books
Martyn Bedford awarded Coventry Inspiration Book Award
Mar 10, 2017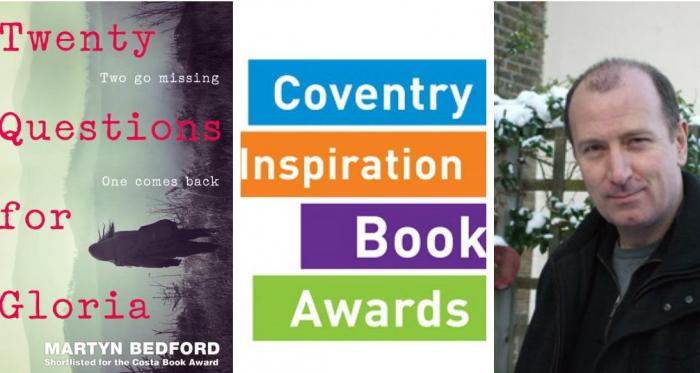 Martyn Bedford's Twenty Questions for Gloria has been awarded a Coventry Inspiration Book Award in the YA/13+ category 'Simply the Book'.
Now in their eleventh year, the Coventry Inspiration Book Awards have five age categories with books selected by teachers and librarians to reflect a wide range of genres and styles. The categories are judged by public votes and evictions, in collaboration with participating schools and coinciding with World Book Day.
Twenty Questions for Gloria follows bored teenager Gloria, who rapidly has her life turned upside down by the smart, confident and funny new boy in school, Uman. But all too soon Uman disappears and Gloria finds herself in a police station questioning everything she thought she knew.