Theatre, Film and TV | Apr 12, 2018
Mette Bølstad wins Best Script Award at Cannes Series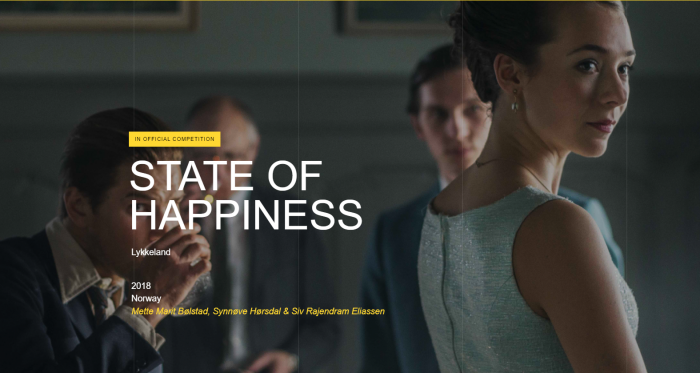 State of Happiness (Lykkeland), written by Mette Bølstad, won the 2018 award for Best Script at Cannes Series.
State of Happiness tells the story of a changing nation, a Klondike town, and four young people who are thrown into a whirlwind of opportunities. It's the summer of 1969 in the small coastal town of Stavanger. International oil companies have been test-drilling for years, but nothing has been found and they are in the process of leaving. The night before Christmas 1969, the gas flare at the oil rig Ocean Viking is lit. And everything is about to change.
Mette Bølstad is a writer for film, television, theatre and radio. Mette was lead writer and showrunner on Nobel, an 8 part drama for NRK about Norwegian Special Forces and Foreign Affairs in Afghanistan which is currently on Netflix.