Translation Rights | Nov 9, 2018
Michael Chabon's Moonglow wins Transfuge Prize for Best American Novel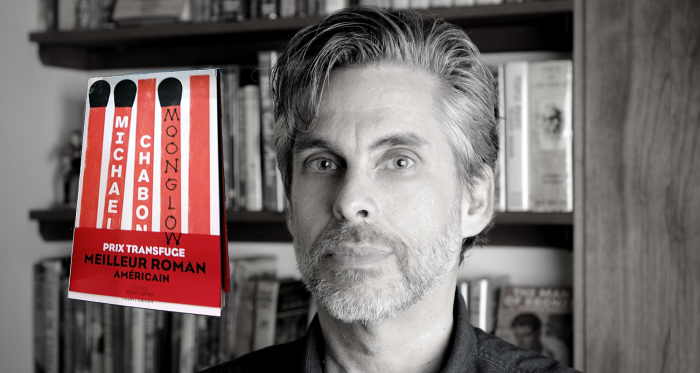 Michael Chabon's Moonglow has been awarded the 2018 Transfuge prize for Best American novel (Prix Transfuge du Meilleur Roman Américain), awarded by French culture magazine Transfuge.
Moonglow is based on the stories and dreamlike recollections Chabon's terminally ill grandfather shared with him over the course of a week-long trip Chabon took in 1989 to visit him. These stories, uncovering parts of a long-buried history, formed the groundwork for Moonglow, which unfolds as a deathbed confession of a man the narrator refers to only as 'my grandfather', and seamlessly weaves together memoir and fiction.
Moonglow was praised by the Guardian as "much more than a memoir…a rollicking story within a story full of doodlebugs and desperate raids that never descends into pastiche…the work of a master at his very best."
Transfuge is a French art, cinema, literature and theatre magazine that awards 17 literary prizes in 14 categories in a yearly literary review.

Chabon's newest novel, Pops, released in May 2018 and published in English by HarperCollins, is based on a GQ piece in which Chabon writes about accompanying his son Abraham to Paris Fashion Week, and focuses on their relationship.