Books
Miranda's Miran-ual unleashed for what they call Super Thursday
Oct 10, 2012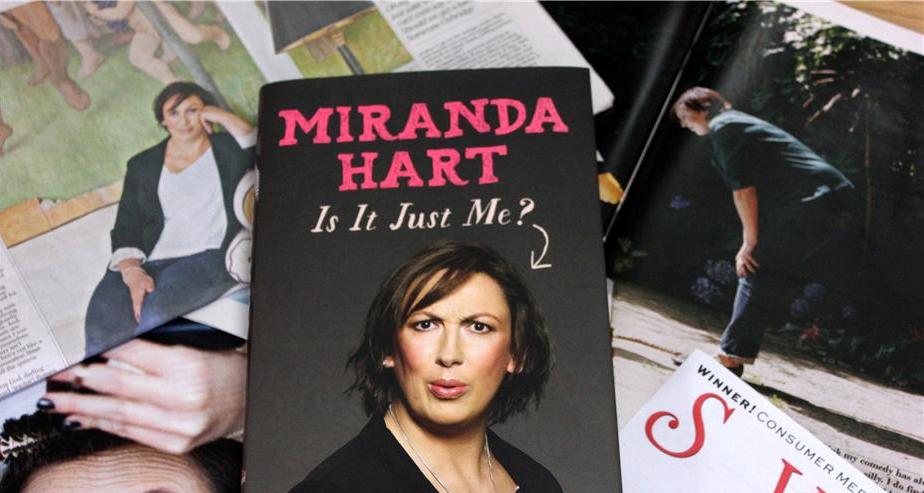 Book buyers will be queuing up across the country to buy a copy of Miranda Hart's Is It Just Me? on the day book publishers have dubbed 'Super Thursday'.
Super Thursday is the day when booksellers come together to launch their biggest books of the autumn and this year it falls on October 11th. Following a record-breaking free ebook, exclusive extracts in the Telegraph and an appearance on Radio 4's Today programme, Is It Just Me? is already one of the most talked about releases of the season. Reviews in the bag include top marks from Red, Heat, Star and Closer, who gave the following five star appraisal:
'Comedy queen Miranda recalls the awkward experiences she has encountered over the years and gives her unique thoughts and advice on dealing with them… Warning: you will laugh out loud on public transport while reading this! *****'
Super Thursday marks the start of an exciting ten days for Miranda fans, with not only major media appearances but book signings taking place in Milton Keynes, Birmingham, Sheffield and Manchester before
an exclusive event at the Lyric Theatre
in London on October 21st.
Is It Just Me?
is all about the main lesson of adulthood: that the unexpected horrors, peculiar lack of physical coordination and sometimes unexplained nudity that accompanied childhood and adolescence somehow don't actually ever go away. It's not just Miranda: don't we all struggle with the hazards that accompany sitting elegantly on a bar stool, using chopsticks, pretending to understand the bank crisis, or pedicures? From school days to life as an office temp, here is wisdom learned the hard way, as spelled out to her 18-year-old self - and her dear readers – by way of guidance on how to navigate life's rocky path.