Comedy | Mar 2, 2020
London Hughes and Mae Martin join Netflix is a Joke Festival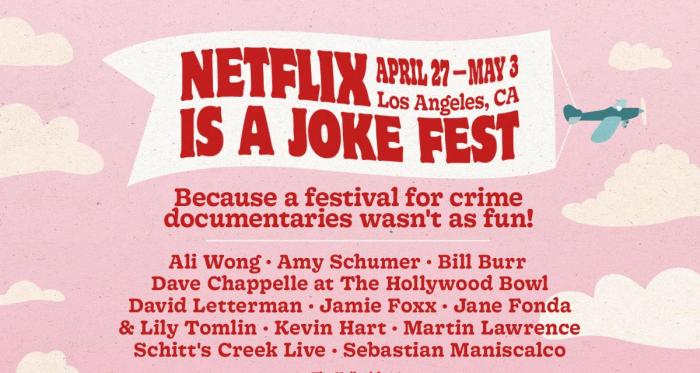 Mae Martin will be perfoming at the Stand Out: An LGBQT+ Celebration at the Greek Theatre 1st May 7pm.

London Hughes will be performing her hour To Catch a D*ck at The Dynasty Typewriter 29th April at 8pm.

Participants in the festival, which is set to run from April 27 to May 3 and is produced in partnership with Live Nation, a who's who of contemporary comedy with an emphasis on the ever-growing stable of performers with a Netflix series or special.
The lineup includes Dave Chappelle, David Letterman, Amy Schumer, Ali Wong, Jerry Seinfeld, Chris Rock, Jane Fonda, Lily Tomlin, Jamie Foxx, Sarah Silverman, Kevin Hart, Billy Crystal, Whoopi Goldberg, Ken Jeong, and Martin Lawrence.