Books | Oct 17, 2019
New John le Carré novel publishes in the UK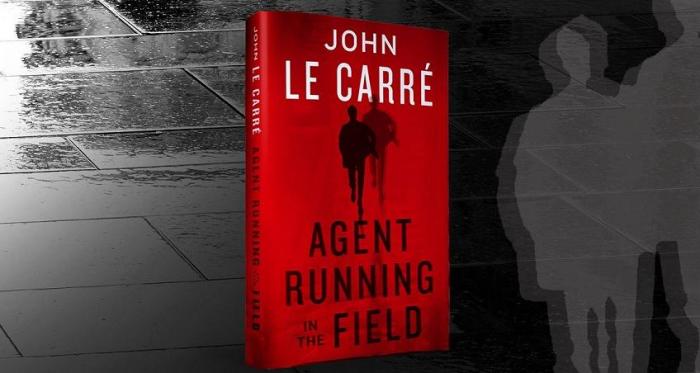 John le Carré's latest novel, Agent Running in the Field, publishes in the UK on October 17th, 2019.
In this latest instalment, according to the Guardian, the novel is "laced with fury at the senseless vandalism of Brexit and of Trump" and that "his new novel contains several delicious set pieces of this kind, and each time one gets going there is the sense of a master enjoying himself hugely".
Le Carré said in a recent interview on BBC: "It would be impossible to write at the moment without speaking from within the state of the nation - we're part of it, I'm part of it, I'm depressed by it. I'm ashamed of it and that I think communicates itself in the book." This morally murky world of spying is where le Carré continues to make his literary mark.
Agent Running in the Field is his 25th novel and it comes only two years after his
previous title, A Legacy of Spies which featured the return of his most loved character, George Smiley. In a career spanning nearly 60 years, many of his classic novels have been adapted into major television and films, including, most recently, The Little Drummer Girl and The Night Manager, Tinker, Tailor, Solider, Spy as well as The Spy Who Came in from the Cold among others.
Agent Running in the Field will hit the US and Canadian markets next week.