Translation Rights
New York Times Notable Books of 2016
Nov 30, 2016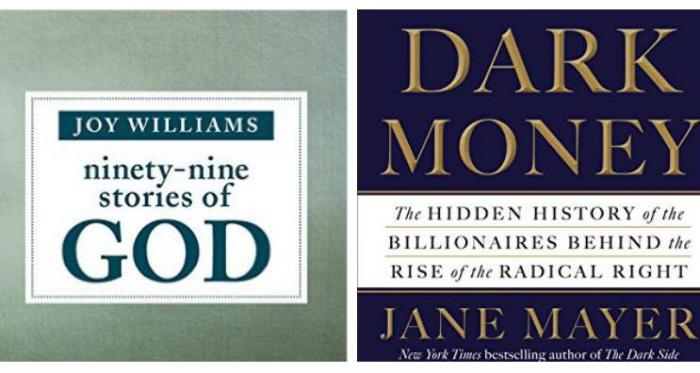 Books by Ann Patchett, Joy Williams, Maria Semple, Jeffrey Toobin and Jane Mayer are among those selected by editors of The New York Times in their round up of 2016's most notable fiction, poetry and non-fiction.
Long-listed for the Andrew Carnegie Medal for Excellence Ann Patchett's Commonwealth tells the enthralling story of how an unexpected romantic encounter irrevocably changes two families' lives. Published in September 2016, this title has already sold in 11 translation markets.
Ninety-Nine Stories of God by Joy Williams is praised by The New York Times as "a treasure trove of tiny wry masterpieces." This collection of short stories explores our day-to-day interactions with an ever-elusive and arbitrary God.
Semple made the list for her second novel Today Will Be Different. Published in October 2016, "this brainy, seriously funny novel by the author of Where'd You Go, Bernadette [sees] a Seattle woman confront private school parents, a husband's secret life and more."
Among the non-fiction picks are Jeffrey Toobin's American Heiress and Jane Mayer's Dark Money. A former Assistant United States Attorney, Toobin gives a rollicking account of the kidnapping and trial in the 1970s of Patty Hearst, examining the life of a young woman who suffered an unimaginable trauma and then made the startling decision to join her captors' crusade.
The New York Times describes Mayer's Dark Money as "a formidable account of how the Kock brothers and their allies have bought their way to political power". Entering The New York Times bestseller list at #5 on publication, this is a book that must be read by anyone who cares about the future of American democracy.
The complete list of notable reads can be found here.