Books | Jul 3, 2011
Authors on NY Times bestseller list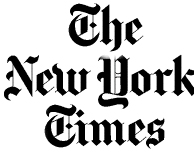 David Nicholls, Rosamund Lupton, Susanna Kearsley, Jennifer Egan, David Mamet, Ann Patchett, John Sandford, Steve Martini and Karl Marlantes are placed on the New York Times bestseller lists.

In the bestseller list that will be released on 3 July, One Day by David Nicholls will be placed at number 8 in the paperback fiction bestseller list and 19 in the combined hardcover and paperback fiction list. Featured on the New York Times' 100 Notable Books of 2010 list, One Day was also the winner of the UK's Galaxy Fiction Book of the Year for 2010.

Rosamund Lupton's debut novel Sister, which was published by Crown on 7 June 2011, will be placed at 31 in the hardcover fiction list. Since its UK release in September 2010, Sister has topped the bestseller lists with sales surpassing the 400,000 mark, has been translated into over 15 languages and was also voted as readers' favourite title in Richard and Judy's Autumn Book Club in 2010.

Susanna Kearsley's The Winter Sea is at 9 in the ebook fiction chart and at 20 for combined print and ebook fiction. The Winter Sea, published as Sophia's Secret in the UK, follows author Carrie McClelland as she uncovers the truth behind her ancestry and discovers a captivating love story lost for 300 years.

Jennifer Egan's A Visit from the Goon Squad is at number 6 in the paperback bestseller list and 15 in the hardback and paperback combined list. A Visit from the Goon Squad has been praised for its innovative form consisting of interlocking stories following 13 characters over 50 years, and has recently been selected for the UK's TV Book Club.

In its first week on the list, David Mamet's The Secret Knowledge is at number 15 for hardcover non-fiction, 22 for hardcover and paperback combined, 29 for ebook and 24 for combined print and ebook. Tackling key political and cultural issues of our times, David Mamet denounces liberalism and offers his views on religion and American society.

Ann Patchett's State of Wonder has gone straight into the hardback fiction bestseller list at number 3, and is at 6 for combined hardcover and paperback, 12 for ebook and 6 for combined print and ebook. It is also Editor's Choice, with its despotic scientist protagonist described as "brilliant".

John Sandford's Buried Prey, following detective Lucas Davenport in investigating the murder of two girls who were kidnapped in 1985, is at number 12 for hardcover fiction. It is at 26 for combined hardcover and paperback, 6 for ebook and 9 for combined print and ebook.

Steve Martini's Trader of Secrets is placed at number 27 on the fiction hardcover list. The latest Martini novel to feature defence attorney Paul Madriani involves a thrilling mission to find a missing NASA scientist, a man carrying horrific state-of-the-art weapons technology.

Still in the bestseller list over a year after its publication, Karl Marlantes's Matterhorn is placed at number 35 in the paperback fiction list. Intense, powerful, and compelling, Matterhorn is the timeless story of a young Marine lieutenant and won the Flahery-Dunnan First Novel Prize for 2010.