Translation Rights | Jul 11, 2011
John Sandford's Bad Blood wins 2011 Thriller Awards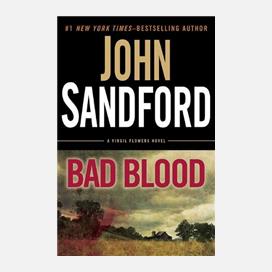 Bad Blood by John Sandford has been awarded the 2011 Thriller Award in the Best Hardcover Novel category.

The Thriller Awards are organized by International Thriller Writers Inc., an honorary society of authors of books broadly classified as "thrillers." It was co-founded in October 2004 by Gayle Lynds and David Morrell. Clive Cussler, Jonathan Kellerman, Tess Gerritsen, Lee Child, Douglas Preston and R.L. Stine are among its members.

The Thriller Awards are awarded during the annual ThrillerFest which took place this year between the 6 and 9 July in New York City. ThrillerFest brings together almost a thousand writers, readers, publishers, editors and agents every year. Previous winners include Lisa Gardner, Jeffrey Deaver and Robert Harris.

Bad Blood was published in September 2010 and is the fourth novel following police officer Virgil Flower. The fifth novel in the series, Shockwave is scheduled for September 2011.