Books | Dec 22, 2010
Rebecca Dean, Jojo Moyes and Erica James on Romantic Novel of the Year Long List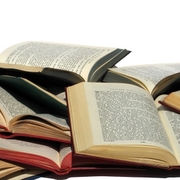 The longlist for the 51st Romantic Novel of the Year Award was announced on Thursday 16 December 2010 and novels by Rebecca Dean, Jojo Moyes and Erica James' have all been selected.
Rebecca Dean's The Golden Prince (HarperCollins) follows the fated relationship between the young Edward VIII and Lily Houghton, the beautiful society girl who provides the future king with a welcome diversion from the tribulations of the stuffy court and the impending doom of World War 1. Will Edward and Lily's devotion endure, or will the furious King prevent those events that could bring down the Crown and change the course of history forever?

The Queen of New Beginnings (Orion) by Erica James is a tale of secrets, betrayal and unlikely friendship. Following Clayton Miller – whose spectacularly public fall from grace sends him from being one of the country's best comedy script writers to being banished by his agent – The Queen of New Beginnings is a story of finding friendship in unexpected places and, ultimately, in starting over.
Jojo Moyes' The Last Letter from Your Lover (Hodder & Stoughton) tells the story of passion, adultery and loss across the generations. Interspersed with real 'last letters', Jojo Moyes follows the romantic entanglements of two women separated by fifty years in a poignant tale of husbands, wives and lovers.
The longlist for the 51st Romantic Novel of the Year Award covers the whole gamut of romantic fiction – historicals, romantic comedy, sagas, chick lit and contemporary – and the shortlist of six titles will be announced on 10 February 2011. The winner will be named on 7 March 2011. This year's judges are Amanda Craig, novelist and children's book critic for the Sunday Times, actor Jay Benedict, and Janine Cook, fiction buyer for Waterstones.