Theatre, Film and TV | Oct 19, 2018
Nick Payne's Wanderlust airs on Netflix in the US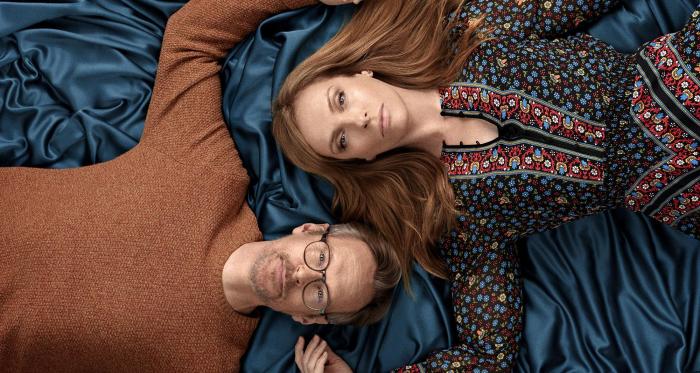 Wanderlust, written by Nick Payne and directed by Luke Snellin, airs in the US on Netflix Friday 19th October.

The six-part series is Nick's debut television show and is a frank, honest and comic appraisal of sex and intimacy. It follows Joy (Toni Collette) and Alan (Steven Mackintosh), a couple searching for ways to save their marriage and their sex life.
Nick Payne is an award-winnning playwright and screenwriter. His play Constellations was a big critical and commercial hit on both the West End and Broadway and he recently adapted The Sense of An Ending starring Jim Broadbent for film. His play A Life will transfer to the Public Theater on Broadway next year starring Jake Gyllenhaal.

Luke Snellin is an award-winning director for TV and film. He is currently directing the opening block of Temple for Sky starring Mark Strong, and has two feature films in development.

The series also stars a number of CB clients; Isis Hainsworth plays Michelle, Chloe Harris plays Emma, Dominic Herman-Day plays Young Lawrence and Laura Checkley plays Paula.
US Reviews of the show:
"Six excellent hours of television await" RogerEbert.com
"Writer Payne and director Snellin keep the story intimate (even when one big early twist seems more convenience than coincidence), managing a series of creative choices that bring enlightenment and surprise to a well-worn concept as each episode unfolds." Hollywood Reporter