Theatre, Film and TV
Nicole Taylor's Three Girls begins on BBC One
May 15, 2017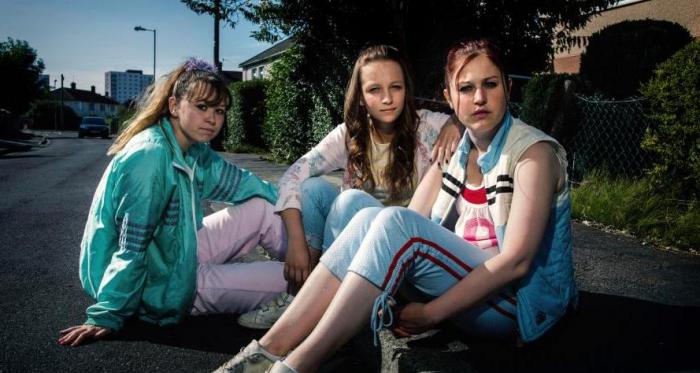 Nicole Taylor's three part drama Three Girls starts on BBC One, Tuesday 16th May at 9pm.
Three Girls dramatises the story of the Rochdale grooming scandal. The sexual assault and trafficking of young girls, which was made public in 2012 and eventually resulted in the conviction of nine men.
"This powerful series (with) a sensitive script by Nicole Taylor tells the story of
how three girls were groomed, and how their plight was ignored by the authorities. Maxine Peake and Lesley Sharp give tour de force performances as two women instrumental in getting the girls' voices heard." What's on TV
Nicole Taylor wrote the BAFTA nominated adaptation of Lisa Lynch's candid book The C Word, staring Sheridan Smith.
Praise for Three Girls:
"Tremendous credit is due to Nicole
Taylor, whose dramatization [] conveys the unspeakable facts while maintaining
a respectful distance" The Telegraph
"BBC drama Three Girls wins rave reviews as
viewers describe it as the 'most powerful and moving programme ever" The Sun
"The BBC has a long history of making drama that reflects and challenges modern Britain and Three Girls very much falls into that category…Ken Loach's seminal 1966 drama shocked the nation…after meeting scriptwriter Nicole Taylor, I was assured the team behind Three Girls were equally ambitious…They have managed to powerfully portray a world of desperately vulnerable teenagers who are hidden from view and don't have a voice." The Guardian
"Three Girls, a brilliant, harsh and very human account…I can't think of another
drama of this kind that has had such quiet anger – or such subtlety, such tender determination to get close to the victims in all their flaws, and such willingness to ask questions about the attitudes of those charged with protecting them." – Herald Scotland
Three Girls is on BBC One over three consecutive nights from Tuesday 16th May to Thursday 18th May at 9pm.