Theatre, Film and TV | Apr 9, 2018
Olivier Awards Winners 2018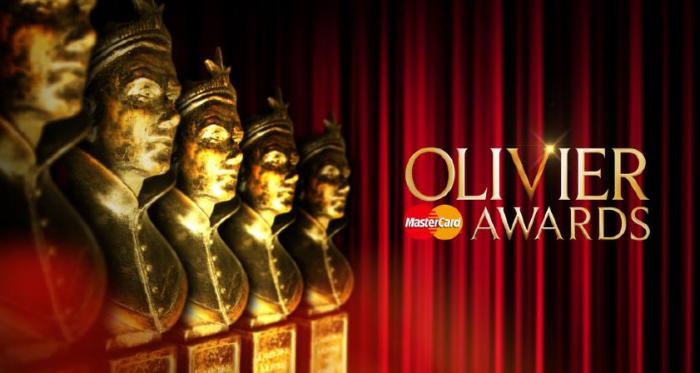 The Olivier Awards ceremony was held on the evening of Sunday 8th April, at the Royal Albert Hall.

Labour of Love, written by James Graham and directed by Jeremy Herrin, won Best New Comedy.

Killology, written by Gary Owen and directed by Rachel O'Riordan, won an award for Outstanding Achievement in an Affiliate Theatre.

For their performances in Girl From The North Country, written by Conor McPherson, Shirley Henderson and Sheila Atim won Best Actress In A Musical and Best Actress In A Supporting Role In A Musical, respectively.

Bertie Carvel won an award for Best Actor In A Supporting Role for his performance in Ink, written by James Graham.

James Graham is a playwright and writer for film and television. His newest play Quiz has opened at the Noel Coward Theatre having transferred from a sell-out, critically acclaimed run at Chichester Theatre. James recently created theatre history with his two plays Labour of Love and Ink playing next door to each other in the West End.

Jeremy Herrin is a director for theatre. In 2012 he directed Graham's This House at the National, which was named one of The Stage top 100. In 2013 he replaced Rupert Goold as artistic director of Headlong Theatre.

Gary Owen is a Welsh playwright and screenwriter. Other recent plays include Violence and Son, which premiered at the Royal Court, and Iphigenia in Splott for which he won the James Tait Black Prize for Drama and the UK Theatre Award for Best New Play in 2016.

Rachel O'Riordan is the Artistic Director of the Sherman Theatre, Cardiff. She also directed another of Gary Owen's award winning plays – Iphigenia in Splott – as well as The Cherry Orchard. She was previously Artistic Director of Perth Theatre and founding Artistic Director of Ransom Productions, Belfast.

Conor McPherson is a playwright and screenwriter who was named by The New York Times as 'the finest playwright of his generation'. He won an Olivier award for Best New Play in 1999 for The Weir, and received a nomination for Best New Play for the Seafarer in 2007. Girl from the North Country received 5 nominations for this year's Olivier Awards, including a nomination for Best New Musical.

A playback of theceremony is available to watch on ITV Player.