Translation Rights | Nov 20, 2018
On Desperate Ground named a Washington Post Best Book of the Year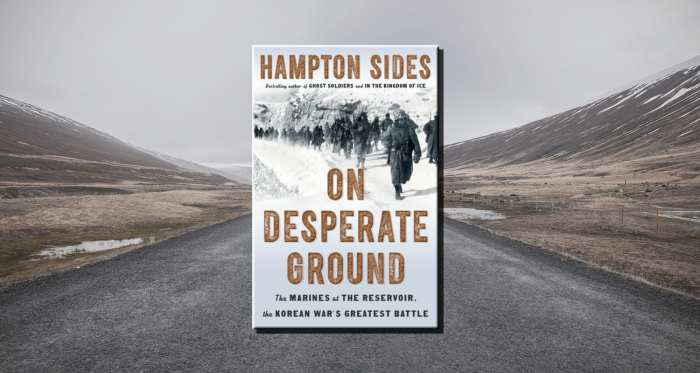 New York Times bestselling author Hampton Sides' newest title On Desperate Ground: The Marines at The Reservoir, the Korean War's Greatest Battle has been named a Washington Post Best Book of the Year.

On Desperate Ground recounts the extraordinary feats of heroism carried out by the Marines called on to do the impossible during the greatest battle of the Korean war. Hampton Sides' account of this epic clash relies on years of archival research, unpublished letters, declassified documents, and interviews with scores of Marines and Koreans who survived the siege. While expertly detailing the follies of the American leaders, On Desperate Ground is an immediate, grunt's-eye view of history, powerful in its portrayal of what ordinary men are capable of in the most extreme circumstances.
The Washington Post, in its review described On Desperate Ground as "a superb account of the greatest battle of the Korean War, when U.S. Marines, against all odds, fought their way out of the freezing mountains of North Korea...this war story — the fight to break out of a frozen hell near the Chosin Reservoir — has been told many times before. But Sides tells it exceedingly well, with fresh research, gritty scenes and cinematic sweep."

Hampton Sides is the author of, among others, Ghost Soldiers: The Epic Account of World War II's Greatest Rescue Mission and In the Kingdom of Ice: The Grand and Terrible Polar Voyage of the USS Jeannette; both titles were The New York Times Bestsellers.

On Desperate Ground is published in the US and Canada by Doubleday.