Heritage | Oct 18, 2017
Penguin reissues Dorothy Dunnett's Lymond Chronicles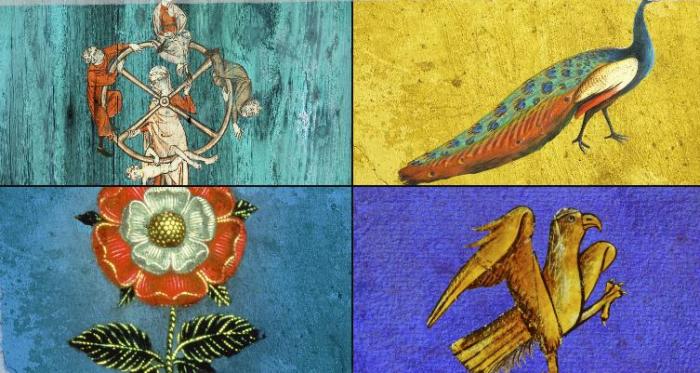 Penguin will be reissuing critically-acclaimed Scottish novelist Dorothy Dunnett's complete Lymond Chronicles and King Hereafter.
The finest historical fiction writer of her time, Dunnett earned worldwide acclaim
for her blend of scholarship and imagination. The six-volume Lymond Chronicles
and the eight-volume House of Niccolò series, both set in medieval Europe, are epic novels of ambition, adventure and political intrigue, teeming with culture and wit. Her standalone novel, King Hereafter, tells the 11th century story of Earl Thorfinn of Orkney, whom Dunnett believed was also King Macbeth.
A true Renaissance woman, Dorothy Dunnett was a Scottish writer of the highest international calibre. Written with style, powerful intelligence, high comedy and panache, her books are beloved by hundreds of thousands of readers from around the world. We are thrilled that with this important reissue they will beguile a new generation, and confirm Dorothy's standing as one of the great writers of the twentieth century.
In 2014 Dunnett's hero, Francis Crawford of Lymond, was voted the greatest fictional character in Scottish literature – beating the likes of Sherlock Holmes, Harry Potter and Ivanhoe.
Curtis Brown have also closed a major TV deal with Mammoth Productions (responsible for Poldark and Victoria, among others) for the Lymond Chronicles series.
Jillian Taylor, Editorial Director at Michael Joseph, says: 'The time is right to​reintroduce Dorothy's writing to a new audience. Her novels are densely and​lushly written, with the psychological complexity of George R.R. Martin's
Game of Thrones
and plotting worthy of Alexandre Dumas. Many, many writers owe a
debt to Dorothy, and
her originality, meticulous scholarship and truly unforgettable characters will enthrall readers all over again.
The eight-volume House of Niccolò series will follow in 2018.