Original Audio & Podcasts | Nov 5, 2021
People Just Do Nothing Nominated for Best Ensemble Cast at the APAs 2021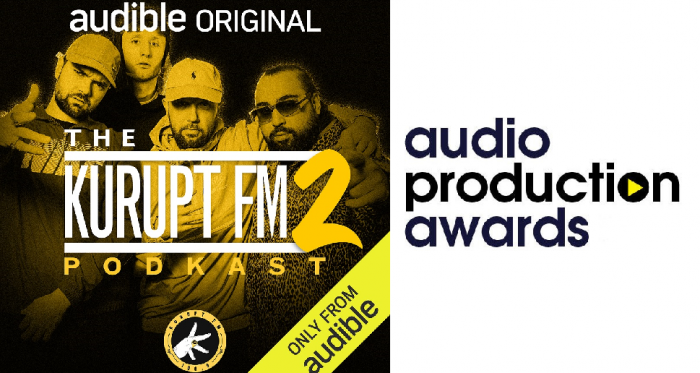 People Just Do Nothing have been named among the nominees for Best Ensemble Cast at the Audio Production Awards for their work on The Kurupt FM Podkast.
The APAs, organised by AudioUK, celebrate the talent and craft in radio, podcast, and audiobook production. There are 21 categories in all covering audiobooks, podcasting and radio.
In the second series of the award-winning show, the Kurupt FM crew are back to discuss the most pressing issues of day: Nature, Politics, TV & Film, The Future, History, and Travel. Prepare to come away, if not better informed, certainly with a better understanding of what a garage MC reckons about some stuff.
Winners will be announced at the award ceremony taking place on 24th November at the BFI.

Series 1 and 2 of The Kurupt FM Podkast is available on Audible now.