Theatre, Film and TV | Sep 30, 2020
Peter Mackie Burns' feature Rialto is distributed by Curzon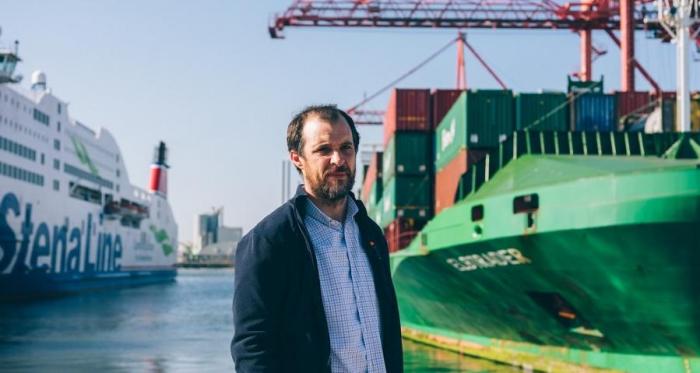 The highly anticipated drama feature Rialto, directed by Peter Mackie Burns, is released at Curzon Bloomsbury and on Curzon Online on Friday 2nd October.
The film, written by Mark O'Halloran and based on his play Trade, premiered at 2019's Venice Film Festival and was produced by Cowtown Pictures/The Bureau. The story follows middle-aged Dublin dock worker Colm, played by Tom Vaughan-Lawlor, whose midlife crisis leads him into a relationship with teenage hustler Jay (Tom Glynn-Carney) and causes him to question where he finds comfort in the face of grief.
Peter Mackie Burns received critical acclaim for his BIFA nominated directorial debut feature Daphne.
Praise for Rialto:

"Mackie Burns crafts an intimate, ambiguous drama"
"A perfectly played, beautifully written treat" ★ ★ ★ ★ - Empire
"A searing Dublin movie that will stay in your brain" ★ ★ ★ ★ - Irish Times

"It's exceptionally well directed by Mackie Burns, who elevates the stage-sourced material into an exacting piece of cinema that teases out some complex father-son themes" ★ ★ ★ ★ - The Scotsman
"Lots of emotional exploration and food for thought" ★ ★ ★ ★ - Sunday Independent
"An Irish work finely directed and no less splendidly acted" ★ ★ ★ ★ - Film Review Daily

"Peter Mackie Burns's painful, unhappy drama packs a hard punch" - The Guardian
"Peter Mackie Burns's delicate, devastating study of a married, middle-aged Dublin dock manager gutting his world within a week paints this life of quiet desperation with considerable if unsparing skill" - Sight & Sound
​
"