Theatre, Film and TV
Piers Torday's Box of Delights opens at Wilton Music Hall
Nov 28, 2017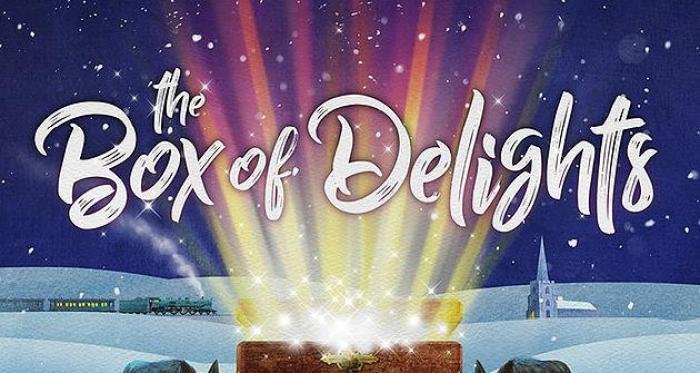 Piers Torday's Box of Delights, based on the 1935 Christmas classic by John Masefield, opens at Wilton Music Hall this Friday. Box of Delights is a pacy, wintry adventure story about a boy who's given a magical time-travelling box and must keep it safe from an evil sorcerer.

Piers Torday's enchanting re-imagining of the story features original music, puppetry and star performances from Olivier-award winner Matthew Kelly and three-time Olivier award nominated Josefina Gabrielle. Set amidst the vaulted ceilings and frescoes of one of England's oldest architectural gems, Wilton Music Hall provides the perfect backdrop for Torday's festive spectaculaire.

'I couldn't be more excited that such a talented team is bringing The Box of Delights to life for a new generation – and at Wilton's – wonderful!' Stephen Fry

'Piers Torday is one of the best writers for children working today' The Guardian

Piers Torday is author of Stockton's and Calderdale's Children's Book of the Year The Last Wild. The book has been published in 13 other countries and Piers is currently working on the feature film adaptation. The sequel The Last Wild won the Guardian Children's Fiction Prize and the third and final book in the series, The Wild Beyond, was shortlisted for Islington Book of the year.

To book tickets click here.