Theatre, Film and TV
Pls Like comes to BBC Three
Feb 10, 2017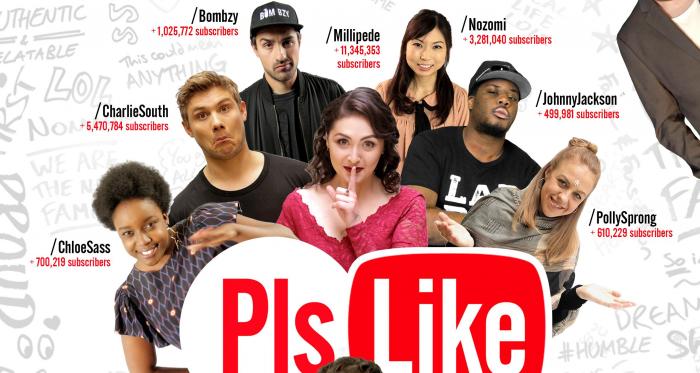 New comedy series Pls Like, created by Olly Cambridge and starring Emma Sidi, starts on Saturday 11th February on BBC Three.
Created by Olly, written by and starring Liam Williams, the mockumentary series features a host of character comedians as spoof vloggers and follows struggling comedian Liam, as an unlikely vlog competition winner who must undertake a series of challenges in order to win a £10,000 prize.
Emma is currently filming a role in W1A alongside writing projects for Objective and Hat Trick. Her Edinburgh show Telenovela will also be reprised at the Soho Theatre on 16 - 18 March.
You can watch the series on BBC iPlayer here