Books | Aug 30, 2016
Plymouth celebrates Sir Francis Chichester's solo circumnavigation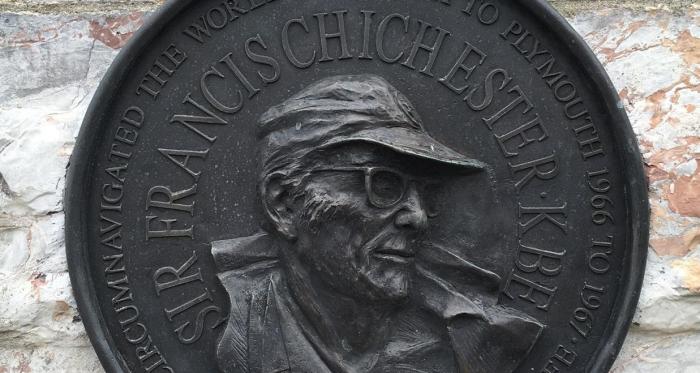 The city of Plymouth celebrated the departure of Sir Francis Chichester and Gipsy Moth IV on 27 August 1966 on his record-breaking solo circumnavigation.
At the age of 64, Sir Francis sailed Gipsy Moth IV from Plymouth, to follow the old clipper routes around the globe. 274 days later (226 days actual sailing time), he returned to Plymouth to claim the following records:
Fastest voyage around the world by any small vessel
Longest non stop passage that had been made by a small sailing vessel - 15,000 miles
More than twice the distance of the previous longest passage by a singlehander
Twice broke the record for a singlehander's week's run by more than 100 miles
Established a record for singlehanded speed by sailing 1,400 miles in 8 days
The 2016 celebration included a gala fundraising dinner and a talk at Waterstones New George Street by Sir Francis's son Giles Chichester about his father's voyage, and culminated on Saturday when a new commemorative plaque was unveiled at West Hoe Pier, and Gipsy Moth IV herself sailed out to reconstruct the moment of his departure, accompanied by a flotilla.

In May of 2017 the Chichester family and the City of Plymouth will celebrate the Sir Francis's return.
All proceeds of the fundraising go to the Sir Francis Chichester Trust and the Gipsy Moth Trust.