Books
Praise for Margaret Atwood and The Handmaid's Tale adaptation ahead of release
Apr 18, 2017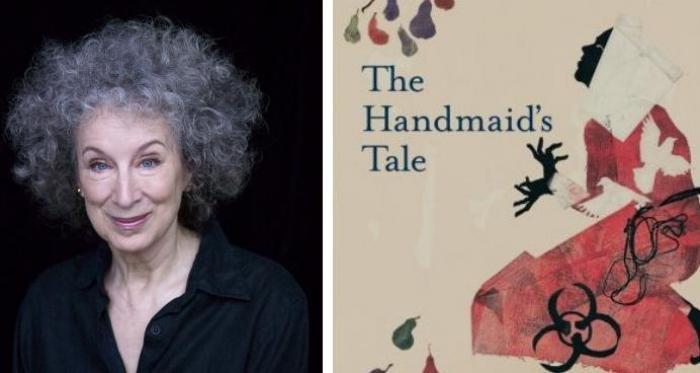 Margaret Atwood's speculative novel The Handmaid's Tale is receiving a fresh influx of praise ahead of the new Hulu adaptation. The Handmaid's Tale takes place in the fictional Republic of Gilead, which was once the United States of America, where pollution has caused widespread infertility and high-ranking officials have 'handmaids', a class of fertile women kept for reproductive purposes. In 2017, 32 years after its first publication, the novel entered the New York Times Bestseller list at number 5.
A prominent New Yorker profile calls Atwood 'The Prophet of Dystopia' and the upcoming adaptation of The Handmaid's Tale has been described as 'probably the spring's best new show and certainly its most important' (Hollywood Reporter). Time magazine calls it 'a masterful adaptation…it has a tension practically unmatched on television' and Vulture says 'this series is meticulously paced, brutal, visually stunning, and so suspenseful from moment to moment that only at the end of each hour will you feel fully at liberty to exhale…The Handmaid's Tale will stand as not only the best one-hour drama Hulu has produced, but one of the best dramas of the year, period'.
The first episode of The Handmaid's Tale airs on April 26th.