Theatre, Film and TV | Aug 9, 2021
Rediscover Rodgers and Hammerstein's Carousel this summer at Regent's Park Open Air Theatre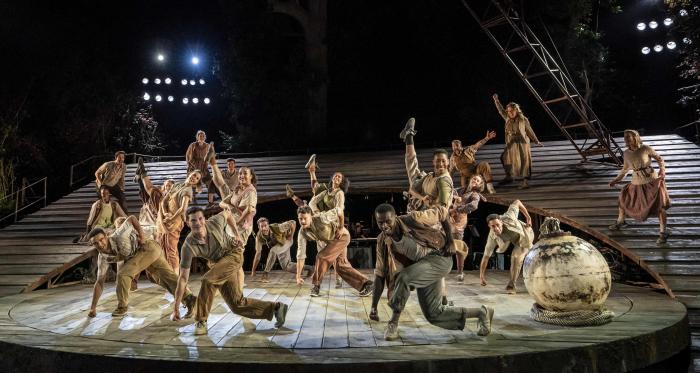 Known for their innovative approach to classic musicals, Regents Park Open Air Theatre reimagines Rodgers and Hammerstein's 1945 glorious musical Carousel. Based on Ferenc Molnár's 1909 play Liliom, the show tells the story of mill-worker Julie Jordan, who visits the carnival and falls in love with Billy Bigelow, a barker on the carousel.
This revival is directed by Timothy Sheader, with Tom Deering as Musical Supervisor & Orchestrator, Drew McOnie as Choreographer and Ebony Molina as Associate Choreographer. Shay Barclay and Tim Hodges appear in the ensemble.
Carousel is at Regent's Park Open Air Theatre for a limited run until 25th September 2021.
In rehearsals with WhatsOnStage-