Theatre, Film and TV | May 1, 2019
Richard Cameron's Pond Life Released in Cinemas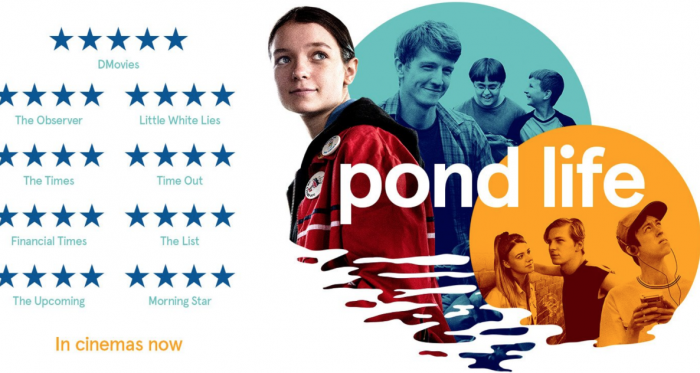 Richard Cameron's feature adaptation of his play of the same name is released in cinemas across the UK, starting April 26 with more cinemas participating from May 3rd onward.
Set in an ex-mining village in South Yorkshire in the summer of 1994, Pond Life tells the story of a young group of friends, led by Trevor (Tom Varey), who set out on a fishing expedition aiming to catch a giant carp. Abraham Lewis also stars in this bittersweet coming-of-age story about love, loss and longing for something more.

Reviews
★★★★★ "Profoundly sensitive and moving... like a teenage dream" - DMovies
★★★★ "Charming... the nostalgia has an edge" - Financial Times
★★★★ "Wistful, sunkissed... and utterly true." - The Times

A full list of participating cinemas is available on the Pond Life website here. There are still a few Screenings followed by Q&A with creatives here.