Presenters | Sep 21, 2020
Rose West and Myra Hindley: Their Untold Story - Produced by Howard Sounes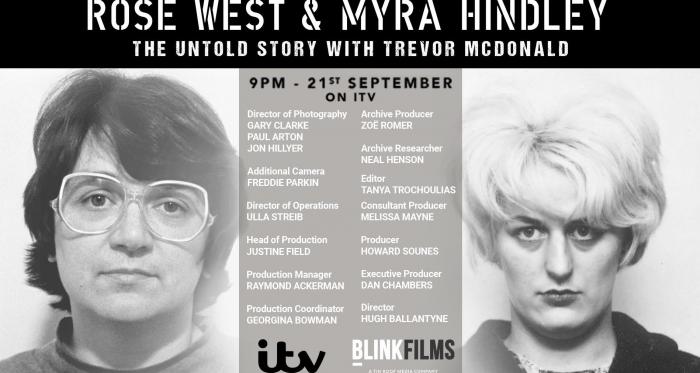 Produced by Curtis Brown's Howard Sounes, Rose West and Myra Hindley: Their Untold Story will examine two of Britain's most infamous serial killers from behind bars.
This documentary will follow how the pair grew close, ended up in a love affair, and were increasingly competitive in their criminal behaviour.
The 60 minute documentary presented by Sir Trevor McDonald will air on Monday 21st September at 9pm on ITV1.