Translation Rights | Aug 6, 2018
Sarah Schmidt and Anna George Shortlisted for Ned Kelly Awards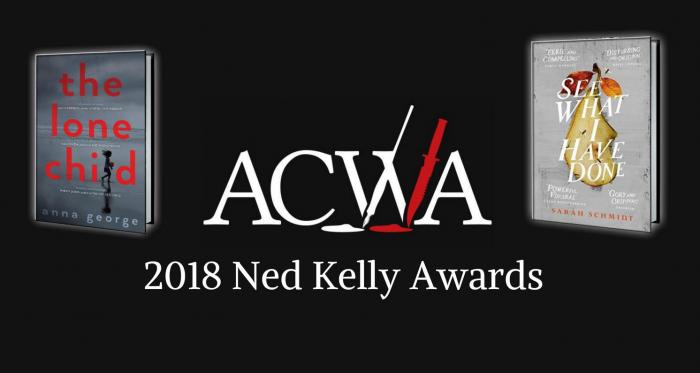 Sarah Schmidt has been shortlisted for the Best First Fiction prize in the Ned Kelly Awards 2018 for her debut novel, See What I Have Done. Anna George's The Lone Child has also been nominated in the awards for the Best Crime Fiction prize.
The Ned Kelly Awards honour the best books published in the crime fiction and true crime genres. As Australia's oldest literary crime awards, the Ned Kelly Prize carries huge prestige throughout the Australian writing community. The award judges said the 2018 nominees 'celebrate the best of Australian fiction and non-fiction crime writing and show that we are up there with the best in the world'.
Since publication in May 2017, Schmidt's See What I Have Done has been met with strong critical acclaim with the New York Times describing it as 'a lurid and original work of horror'. Whilst Anna George's gripping story about parenting and judgement has been likened to the 'psychological thrillers from the likes of Paula Hawkins and Aoife Clifford'.
The winners of the Ned Kelly Awards will be announced on the 26th August at the Melbourne Writers Festival.