Theatre, Film and TV | Apr 20, 2022
Sarah Solemani's Chivalry airs on Channel 4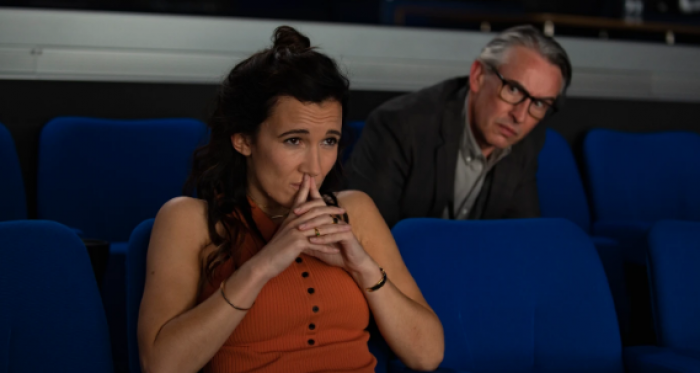 New six-part comedy drama Chivalry, co-created, written and starring Sarah Solemani and exec produced by Rupert Majendie, starts on Channel 4 on Thursday 21st April with a double bill at 10pm and 10.30pm. All episodes will also be available to watch on All4 here.
The series follows two figures from the film industry, Cameron (played by Steve Coogan) and Bobby (played by Solemani) – who are also co-creators and co-writers on the series.

Cameron is a successful film producer and 'ladies man', who must detoxify his film set following #MeToo, while Bobby is a passionate indie-darling filmmaker brought in to help salvage Cameron's big-budget film.
The new show offers a fresh new look on gender politics and romance, and asks the question: can one build and sustain a successful, relevant career in Hollywood without sacrificing authenticity.

Solemani says "there's a lot of hypocrisy running through the show, and we wanted the characters to navigate that. The show is far more nuanced than most discussions of #MeToo, let alone most sitcoms that look at battles between the sexes."
Reviews:

"Chivalry's script has witty fun in these grey areas, and though the topic couldn't be more contemporary, the sparky exchanges between Cameron and Bobby are reminiscent of old-style screwball comedies, with sassy characters trading pointed zingers. The result is a funny, relevant show bursting with great performances". - Chortle.

"They've achieved what seemed impossible: a nuanced, intelligent take on MeToo that doesn't stint on jokes." - The Telegraph.
"Chivalry is a quality, precision-engineered piece of work by a duo with extraordinary chemistry, both on- and off-screen, in the writers' room." - The Guardian.

"The show's trick is eliciting a laugh from its viewer even as it poses uncomfortable questions." - Radio Times.

"Steve Coogan and Sarah Solemani are perfectly paired in this topical Channel 4 comedy." - Independent.

​