Translation Rights | Jul 24, 2014
Shortlist Selects the 50 Coolest Authors of all time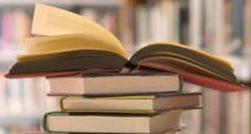 Bret Easton Ellis, Margaret Atwood, Haruki Murakami, Toni Morrison, Cormac McCarthy, Joseph Heller, John le Carré, Ian Fleming and John Steinbeck have all been chosen as one of the 50 Coolest Authors of all time by Shortlist magazine.

Of the list of authors , Shortlist said "Face facts, writing a runaway literary hit is incredibly hard, and doing it with aching volumes of cool (which is how we'd all want to do it, given the chance) is nigh on impossible. These 50 managed it. Talented swines..."

Bret Easton Ellis also has two novels on the 50 Coolest Books Ever list, American Psycho and Less than Zero. Joseph Heller's Catch 22 also makes the list as does The Wind-Up Bird Chronicle by Haurki Murakami , Donna Tartt's The Secret History and Blood Meridian by Cormac McCarthy.