Theatre, Film and TV
SJ Clarkson directs Nina Stibbe's Love, Nina
May 20, 2016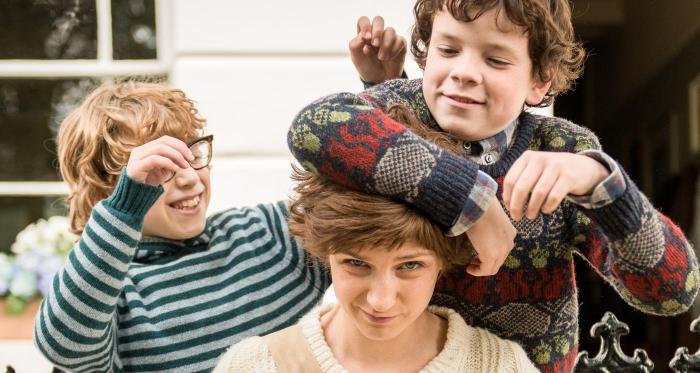 Love Nina, directed by SJ Clarkson begins on BBC One on Friday 20th May.

SJ Clarkson directs Nick Hornby's adaptation of the best-selling novel by Nina Stibbe. The series chronicles Nina's career as a nanny, caring for an eccentric family in literary North-West London, during the 1980s.
Faye Marsay stars as Nina, a fish out of water in a new job and new city, who constantly finds herself on the brink of being sacked, amidst a series of charming and comical escapades. Nina's on-again off-again boyfriend, Nunney is played by Joshua McGuire, while Harry Webster stars as Georgia's precocious son, Max. Alex Beckett can also be seen in episode one playing the role of Mark.
SJ Clarkson opened the Marvel/Netflix series Jessica Jones, and has directed on HBO's Vinyl, executive produced by Martin Scorsese and Mick Jagger. She has also directed for The Bridge, Orange is the New Black, Bates Motel, Heroes, Dexter, Ugly Betty and House.
"It's hard to go wrong with a group that has the genius and original minds of Nick Hornby and SJ Clarkson". – Whitney Friedlander, Variety
"Faye Marsay is perfect as Nina, equal parts naïve and drily obstreperous". –Sarah Hughes, The Observer
"It's warm, witty, engaging, nostalgic…with maybe just the occasional hint of Outnumbered". – Mike Ward, Saturday Magazine, Critic's Choice
"Nina is the anti-Mary Poppins, non-practically perfect in any way." – Claire Murphy, Sunday Mirror
Love, Nina airs every Friday at 9:30pm on BBC1. Please see more details here