Theatre, Film and TV | Jun 19, 2018
'Snatches: Moments From Women's Lives' air on BBC 4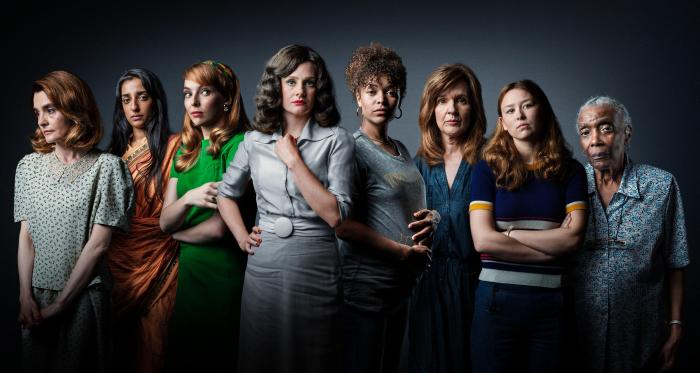 To mark 100 years of Suffrage, the Royal Court Theatre and BBC Four collaborated on Snatches: Moments From 100 Years Of Women's Lives, a series of eight filmed monologues written and performed by women, including writers Charlene James and Rachel De-lahay. The 15 minute monologues are inspired by women who have spoken out, challenged the status quo or made a stand - often at great personal cost.
Charlene James' monologue, Reclaim the Night, captures a moment in the life of a 19 year old woman in Leeds in 1977.
Tipping Point, written by Rachel De-lahay, explores the situation of women in 2028 on the 100 year anniversary of all women in the UK getting the vote.
Charlene's play CUTTIN' IT opened at The National Theatre before transferring in 2016 to the Royal Court and Young Vic. It was nominated for Best New Play at the UK Theatre Awards and the Olivier Awards. She is writing on A DISCOVERY OF WITCHES for Bad Wolf/Sky and THE INNOCENTS for Netflix, and is under commission from the Royal Court and Royal Exchange Manchester.

Rachel won the Pearson Award to write her most recent play, CIRCLES, which went on to win the Catherine Johnson Award from Channel 4. Her previous award-winning plays, ROUTES and THE WESTBRIDGE, both opened at the Royal Court. Rachel also co-created, co-wrote and starred in the Bafta nominated LAST HOURS OF LAURA K - a multi platform, 24 hour murder mystery for the BBC. Recently she co-wrote KIRI for Channel Four and THE FEED for Amazon Prime, and is currently writing an episode of THE EDDY for Netflix with Jack Thorne to be directed by Damien Chazelle.
Reclaim the Night airs Wed 20 Jun at 10pm on BBC Four.
Tipping Point airs Thur 21 Jun at 10.15pm on BBC Four