Presenters
Stacey Dooley in New BBC Documentary, Face to Face with Isis
Feb 5, 2018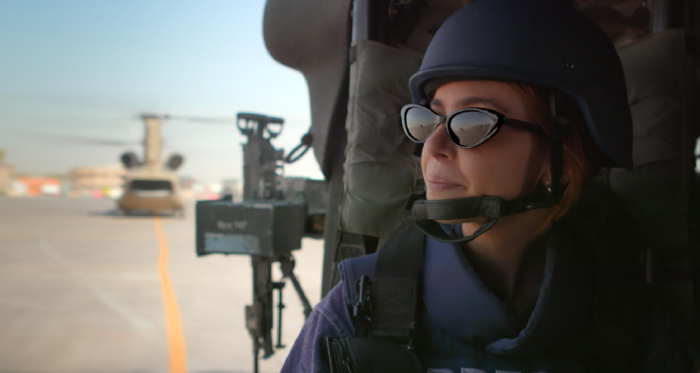 Stacey Dooley returns to Iraq for the next episode in her new Stacey Investigates series for BBC Three. Face to Face with ISIS uncovers the harrowing reality for those affected by The Islamic State.
One year on from her first visit to Iraq, Stacey returns to meet Shireen – a 23-year-old Yazidi woman who was held as a sex slave for over two years. Shireen managed to escape while she was enslaved in Mosul, the self-declared
capital of ISIS but many Yazidi woman like her haven't, and remain in
captivity.
During their time together, Stacey and Shireen sit in on an interrogation of an ISIS suspect in court and come face to face with a senior ISIS commander in a maximum-security facility. However, with the sheer amount of ISIS suspects, the Iraqi justice system isn't as clear cut as they might have hoped and the answers they get back from a senior commander, will stay with them forever.
Watch Face to Face with ISIS on 7th February, BBC Three.
Stacey's book 'On the Front with the Women that fight back' is now on sale. You can buy here.