Presenters | Oct 18, 2019
Stacey Dooley interviews Juan Pablo Escobar in live on stage at Logan Hall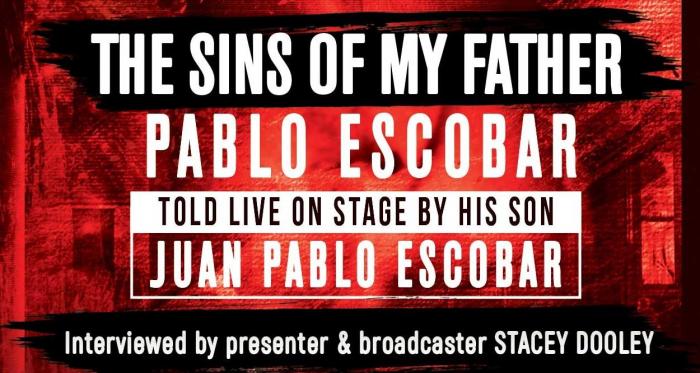 Stacey Dooley interviews Juan Pablo Escobar, son of infamous Columbian Drug Lord and Narco Terroist Pablo Esobar during his first trip to the UK.

The Live Show at Logan Hall will uncover never before family photos and videos, untold stories and give the audience a chance to ask their own questions.

The Sins of my Father, 15th November, 7PM at Logan Hall. Tickets are available here.