Presenters
Stacey Dooley On The Front Line: Girls, Guns & ISIS comes to BBC Three
Nov 14, 2016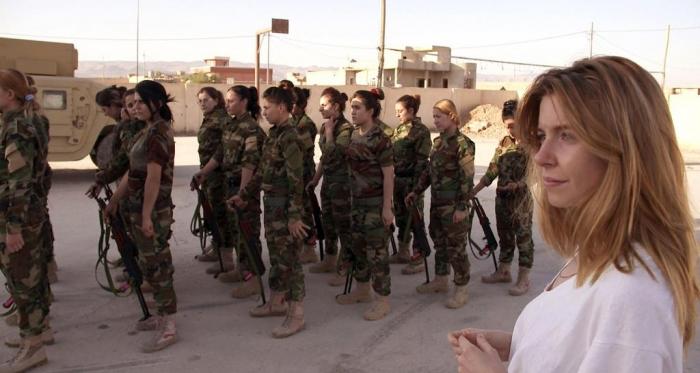 September 2016 - Stacey Dooley embeds herself on the frontline with the extraordinary all-female Yazidi battalion, who are fuelled by the need to take revenge against the so-called Islamic State for what the UN has condemned as "the largest mass kidnapping this century".
As the battle to take nearby Mosul out of ISIS hands moves into its final phase, Stacey finds these young women's lives have been transformed by a desire to avenge ISIS, and shows what daily life is like in these war zones, in this extraordinary film for BBC Three.
Stacey meets cadets at their training camp, a former secondary school, as they prepare to join the ranks of this powerful military force. She then journeys with them in their military get up to the frontline as they prepare to fight.
Along the way these women share with Stacey happy memories of their previous lives, then the unimaginable trauma they have endured at the hands of ISIS. With extraordinary access, Stacey Dooley for BBC Three finds young lives transformed by a desire to avenge ISIS and shows what daily life has really become in these war zones threatened by ISIS control.
Stacey Dooley On The Front Line: Guns, Girls and ISIS is available to watch on BBC Three now.