Presenters
Stacey Dooley presents The Pets Factor on CBBC
Jun 16, 2017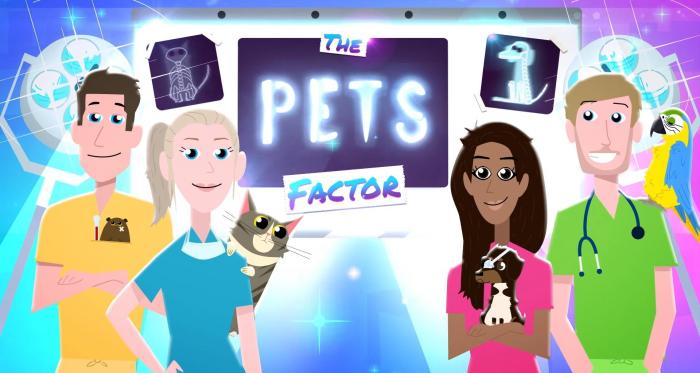 Stacey Dooley presents The Pets Factor, an access-all-areas glimpse into life behind the scenes of some of the very best and most animal-friendly vets practices in the UK, for CBBC.
Each episode sees the vets treating a whole host of loveable pets with a
huge range of animal ailments. There's everything from a constipated snake, a balding chicken, a massive operation on a tiny goldfish and a dog that's swallowed a smelly sock. The series features cheeky animated back stories to bring the pet patients' personalities to life.
Executive Producer Jess Fowle said: "We scoured the country to find the UK's most caring, funny, talented and animal-crackers vets and they've really delivered for us
with amazing animal drama and high-stakes story-lines plus loads of
behind-the-sences banter and antics".

The Pets Factor airs weekly from Tuesday 20th June at 5.30pm on CBBC.