Theatre, Film and TV | Jul 30, 2018
Succession premieres on SKY Atlantic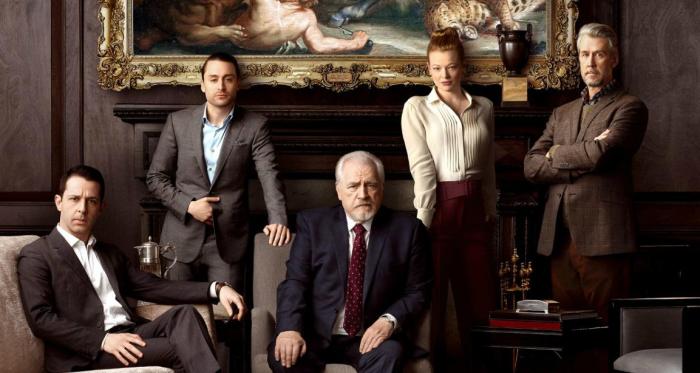 New HBO comedy drama series Succession premieres in the UK on Sky Atlantic at 9pm on Thursday 2nd August.
Featuring writing by Tony Roche, Georgia Pritchett, Jon Brown, Anna Jordan and Susan Stanton, Succession tracks the lives of the Roy family as they contemplate their future once their aging father begins to step back from his media and entertainment conglomerate.
Tony Roche is a co-executive producer as well as a writer on Succession. He is a key member of the team responsible for the multi-award-winning comedy The Thick of It and its spin-off feature film, In The Loop which was nominated for Best Adapted Screenplay at the Oscars. He was also a co-executive producer on four series of Veep.

Georgia Pritchett was also a co-executive producer and writer on Succession. She is also a writer and co-executive producer on the HBO multi Emmy-winning show Veep, now in its sixth series.

Jon Brown was supervising producer and writer on Succession. He is a BAFTA-winning scriptwriter for film and TV who's original comedy-drama series Loaded aired on Channel 4 in 2017.
Susan Stanton wrote on Succession and is developing new work with Yale Repertory Theater, South Coast Rep, and Ensemble Studio Theater.

Anna Jordan also wrote on Successsion. In 2013 she won the Bruntwood Prize for her play Yen.
SJ Clarkson directed episode 8 of Succession. SJ most recently directed Collateral for BBC 2, written by David Hare and starring Carey Mulligan. She was also lead director and Exec Produced on Marvel's The Defenders for Netflix.

The trailer for Succession is available to watch here.
The show has been renewed for a second series, currently in development.
Reviews of Succession

"Performances to relish and dialogue to savor... there's ample entertainment in watching these thin-blooded titans self-destruct." Hollywood Reporter
"Just below the surface of all the Machiavellian machinations and heartbreak and recriminations is a deep reservoir of satire." NY Times
"It's hard to see how this story could be more timely" The Guardian