Books | Jul 10, 2015
Summer Reads 2015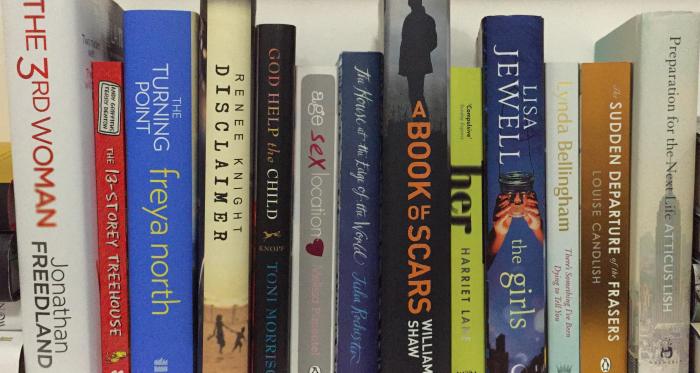 A host of Curtis Brown and ICM authors have been included in several newspapers' annual summer reading lists.
Both the Guardian and The Times selected William Shaw's A Book of Scars. The third book in a powerful deconstruction of the sixties, A Book of Scars tears strips off the Drug Squad, the Kenya Emergency and the upheaval of society as we knew it – to lay bare forgotten crimes, and tell the history of the losers. The Times also selected Julia Rochester's compelling debut The House at the Edge of the World and Harriet Lane's powerful second novel Her. Also on their round up was Atticus Lish's Preparation for the Next Life (also selected by the Financial Times), the winner of this year's PEN/Faulkner Award for Fiction. Focusing on a Chinese immigrant and Iraqi war veteran in New York, the critically acclaimed novel has been described by the New York Times as 'perhaps the finest and most unsentimental love story of the new decade.' Renee Knight's gripping debut Disclaimer was picked up by The Times, the Daily Mail, The Evening Standard and Stylist.
The Daily Mail also selected Melissa Pimentel's hilarious and refreshing Age Sex Location, Lynda Bellingham's heartbreakingly moving memoir There's Something I've Been Dying to Tell You, and on their children's fiction list picked The 13 Storey Treehouse by Andy Griffiths. The Mail also selected Lisa Jewell's The Girls, additionally selected by the Irish Independent. In The Girls, dark secrets and a devastating mystery form the core of this heart-stopping, gripping new novel from the bestselling author of The House We Grew Up In. The Irish Independent and The Evening Standard also picked up Jonathan Freedland's The 3rd Woman and journalist Sinead Crowley's second novel Are You Watching Me?
The Express's round up of the best women's fiction of the summer included Louise Candlish's fabulously dark The Sudden Departure of the Frasers, and Stylist selected Freya North's The Turning Point and Toni Morrison's God Help the Child.
The Evening Standard also included the "emotive page-turning family saga" David Nicholls' Us.