Translation Rights | Oct 7, 2016
The 13th Continuum wins Moonbeam Children's Book Award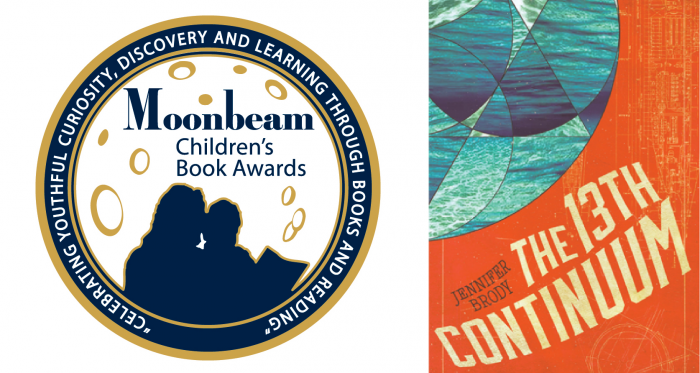 Jennifer Brody has won a 2016 Moonbeam Children's Book Award for her debut novel The 13th Continuum.
Jennifer triumphed in the Young Adult Fantasy/Sci-fi category of the awards, which celebrate the best and brightest in children's and young adult literature.
As the world ended, humans built 13 pods and dispersed them in space and deep under the ocean, populating them with hand-picked survivors. Brody's novel picks up one thousand years later, when the thirteenth pod buried deep under the sea has fallen into a dark age at the mercy of a group of tyrannical leaders. When Myra Jackson learns that the colony has just eight months supply of oxygen left, she must search for a Beacon – an ancient and forbidden device that could lead the group back to the surface.
First published in April 2016, The 13th Continuum has already been optioned for a film adaptation and forms the first part of The Continuum Trilogy.
The second book in the trilogy – Return of the Continuums – will be published in November 2016.

A complete list of the winners of the 2016 Moonbeam Awards can be found on the Independent Publisher website.