Books | Apr 15, 2021
The CWA Dagger 2021 Longlist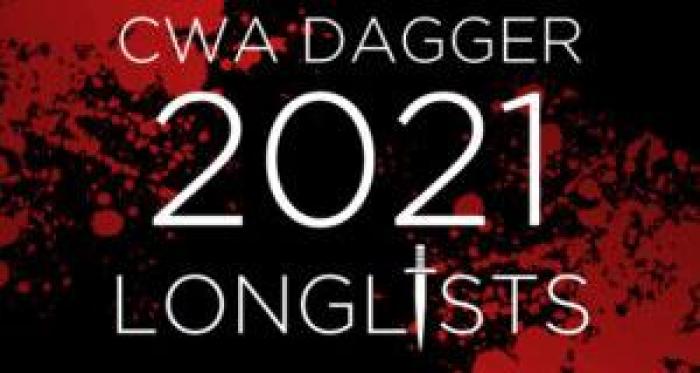 The longlist for the CWA Dagger's 2021 has been announced and we are delighted to have several fantastic Curtis Brown clients in the running. The CWA Daggers are the premier UK literary crime-writing awards which consists of eleven different categories that are judged by industry professionals.
Chris Whitaker's latest novel We Begin At The End, which has recently been a smash hit in the US and on the New York Times Bestseller list, has been nominated for both the Ian Fleming Steel award and the Gold award. Also nominated for Gold is C D Major's The Other Girl, a creepy and thrilling suspense novel focusing on the circumstances around a fire in an asylum in 1940s New Zealand. S.J Parris has been nominated for Gold alongside a nomination in the Historical Dagger category for Execution, the sixth book in the bestselling Giordano Bruno series, three of which have all been previously shortlisted for the CWA Dagger awards.
Monsters, a gripping short story by Clare Mackintosh is longlisted for the Short Story Dagger. Originally written for the Celebrating 21 Years of Goldsboro Books Anthology, Monsters is the unsettling tale of a child unravelling the reality of their existence.
In the ALCS Gold Dagger for Non-Fiction category Ravi Somaiya has been nominated for Operation Morthor, a riveting work of investigative journalism based on new evidence which reveals the plot behind on of the longest-standing murder mysteries of the Cold War.
Margaret Murphy is one of ten authors who has been longlisted for the Dagger in the Library award, which is a prize for a body of work by an established crime writer that has long been popular with borrowers from libraries. It also rewards authors who have supported libraries and their users.
Congratulations to all our nominated authors! The shortlists will be announced at 9am on Thursday 20th May with the winners being announced on Thursday 1st July.