Books | Nov 1, 2019
The Giver of Stars by Jojo Moyes is picked for Reese Witherspoon's Book Club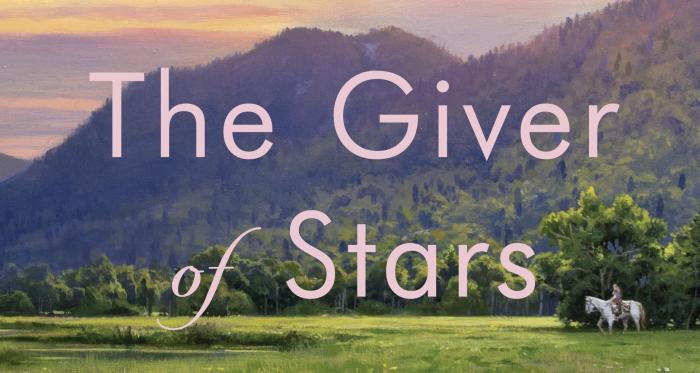 Jojo Moyes' latest novel, The Giver of Stars, has been selected by award-winning actress and producer, Reese Witherspoon, as the November title in her prestigious Book Club.
Jojo clearly has a fan in Witherspoon, who personally recommended the international bestseller Me Before You to her Instagram followers in 2013.
On The Giver of Stars, Witherspoon commented: "For years I've been a huge Jojo Moyes fan. Her characters are so compelling and y'all already know how much I love historical fiction! Set in Kentucky during the 1930s, the story follows a small group of women known as the Horseback Librarians of Kentucky. It's such a great narrative about personal strength and really captures how books bring communities together, especially for these women who are completely bonded by their love of literature."
Witherspoon shared the news on her social media channels, reaching over 21 million people. Moyes is in good company as previous titles in the Book Club include Gail Honeyman's Eleanor Oliphant is Completely Fine, Delia Owens' Where the Crawdads Sing and Celeste Ng's Little Fires Everywhere. We cannot wait for a new audience to fall in love with the Packhorse Librarians of Kentucky!

Since publication in early October, The Giver of Stars has landed number one bestseller spots in Germany, Denmark and Norway, as well as entering the top five in the UK and top 10 in the US. It was optioned for film earlier in 2019 with Ol Parker of Mamma Mia 2 acclaim is attached to write and direct.

The Book Club announcement coincides with the release of Witherspoon's new series The Morning Show, in which she stars in alongside Jennifer Aniston, for Apple TV.
The Giver of Stars is published by Pamela Dorman Books, Viking/Penguin in the US, Michael Joseph/Penguin in the UK and Rowohlt in Germany.