Theatre, Film and TV | Dec 11, 2018
The Jungle Opens on Broadway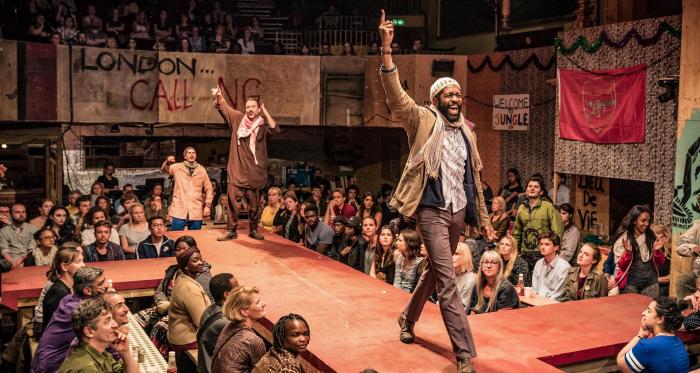 Co-directed by Justin Martin and Stephen Daldry, The Jungle has opened at the St Ann's Warehouse in New York to brilliant reviews.

The play, which previously had a sold out run at the Young Vic and a brilliantly reviewed run on the West-End, was devised by duo Joe Murphy and Joe Robertson who set up the temporary Good Chance Theatre in The Jungle, Calais in 2015. Following the lives of the volunteers and refugees who call The Jungle their home, the play asks urgent questions in a powerful, humane and moving piece.

★★★★★ "It's extraordinary"- Jesse Oxfeld, New York Stage Review
"It is, above all, a work of absorbing theater, which uses the immediacy of that art to conjure the paradoxes and confusions of a world dealing with an unprecedented flux of uprooted lives"- Ben Brantley, New York Times
"With the arrival of "The Jungle," a special congressional appropriation might be in order. For tickets."- Peter Marks, Washington Post

" The rarest of theatrical experiences: It makes us think, it makes us feel and it challenges us"- Thom Geier, The Wrap
"New York theatergoers are lucky to have it"- Frank Scheck, The Hollywood Reporter

Justin worked as Assistant Director on The Crown series 1 and 2 and is Associate Director on The Inheritance which opened at the Young Vic this year and transferred to the Noel Coward Theatre in September.

The Jungle runs until January 27th. Get tickets here.